Miami Carnaval 2017
Live Stream, TV,
Carnival on the Mile

Lineup, Schedule
Coral Gables, Miami, Florida, 4-5 March, 10.00am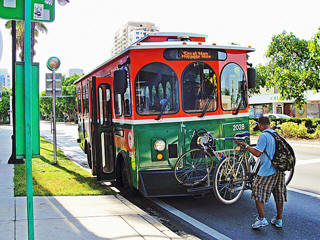 The Miami Carnaval is perhaps best known for the Calle Ocho street festival that attracts crowds of over a million participants to the streets of the city's Little Havana region, but the full carnival actually takes place for a couple of weeks before this and includes increasingly popular events such as Miss Carnaval Miami and the Carnaval on the Mile.

The Carnaval on the Mile brings live music performances to the crowds, taking place on the Miracle Mile in Coral Gables with 2 full days of live performances across 3 stages on the Saturday and Sunday preceding the big Calle Ocho party.
Event Details
The Carnaval on the Mile festival takes place on Saturday 5th and Sunday 6th March 2016. The lineup of performers with set times is as follows:

Saturday 4 March

12:45-1:45 The Healers
2:00-3:00 Brothers of Others
3:15-4:15 Anna Palmerola
4:30-5:45 Picadillo
6:00-7:15 Humming House
7:30-8:45 Con Brio
9:00-10:15 Raquel Sofia
10:30-11:45 La Santa Cecilia

Sunday 5 March

12:00-1:00 The Super Fuzz
1:15-2:15 Edan Archer
2:30-3:45 Shamarr & the Underdawgs
4:00-5:15 Soul Rebels
5:30-6:45 Dr. Ed Calle Presents Mamblue
7:00-8:15 Volcan
Aside from the live music the Miracle Mile will also be filled with stalls and exhibitions featuring art, sculpture, painting and all kinds of crafts.
Live Streaming
The main Miami Carnaval events are being broadcast live online via Livestream so you can watch Miss Carnaval Miami and the Carnaval on the Mile live streaming from the comfort of your own home:

Miami Carnaval live stream

There is also a Miami Carnaval app which bring s you all the latest updates and events, including all the live performance details and where to find the most popular events:
Hotels and Accommodation
The hotels and guest houses of Miami will be busy throughout March, and even more sure during the main carnival events, and of course Calle Ocho, so we advise you to make your reservation as soon as you can.
You can check availability and make reservations for local hotels here.
Reviews & Sharing
Page content by Martin Kerrigan. If you have found the content on this page useful then please feel free to share it with your friends and family, or if you have any information or updates that might be useful for us to add to the page then please contact us