Scranton St Patrick's Day Parade 2017
Live Stream, Lineup, Route, Start Time, Schedule
Scranton, Pennsylvania, 11 March, 10.00am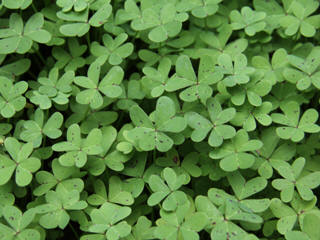 Scranton in Pennsylvania is one of those US towns that most people have heard of in one context or another, probably to a degree that belies it's size; with a population across the urban area of well under half a million people it's far from one of the biggest towns in the country, or even the state. A lot of the fame can probably be traced to the location here of the US Office comedy series that I have to admit I was a big fan of, but another big claim to fame is the Scranton St Patrick's Day parade.

Across the United States many towns and cities hold a parade to mark St Patrick's Day, a representation of the impact Irish immigrant splayed on the growth of the country, but few places match the scope of the Scranton version, which, when measured against the resident population, is the second largest in the whole country, eclipsing even the huge parade in New York City.

The Scranton parade is typically held on the weekend before St Patrick's Day, which usually places it a couple of days before the official March 17th feast date. Parade Day in Scranton gets underway with a 10am mass at St Peter's cathedral, followed at 11am by a race on foot (the Brian Kelly Memorial race) down the parade route by willing participants before the main parade steps off at 11.45am. It is genuinely a large-scale event, with in excess of 10,000 active participants watched by crowds measuring several times that amount.
Route and Schedule
This year the Scranton St Patricks' Day parade is sponsored by Mount Airy Casino Resort.

The parade starts from St Peter's Cathedral, travels down Wyoming Avenue, then along:

Lakawanna Avenue
Jefferson Avenue
Spruce Street
N Washington Avenue, past City Hall and ending by Lackawanna College

There is a useful map of the parade route on the official site:

St Patrick's parade route
You can see the full line of march for the parade this year here.
We recommend getting down there as early as possible to secure yourself a decent vantage point along the route. There is a large viewing stand at Lackawanna County Courthouse Square of you prefer an elevated view.
TV & Live Streaming
The Scranton parade is covered by local TV station WYOU, with Eyewitness News being the official broadcasting partner.
This can now be watched as a live onlinwe webcast feed here:
You can also watch live coverage of all the top St Patrick's Day parades around the US and worldwide on our live streaming page: St Patrick's Day live
Hotels and Accommodation
If you find yourself visiting Scranton around the time of the St Patrick's Day parade then you'll find plenty of accommodation to choose from, with most budgetary requirements catered for. You can search and check availability for local hotels here.
Reviews & Sharing
Page content by Martin Kerrigan. If you have found the content on this page useful then please feel free to share it with your friends and family, or if you have any information or updates that might be useful for us to add to the page then please contact us