Rose Parade 2018
Live Stream, TV Coverage, Start Time, Schedule, Lineup
Pasadena, CA, 1 January, 8am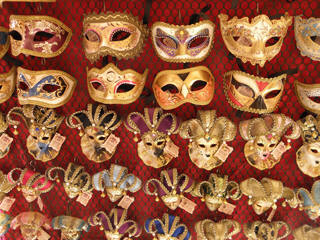 The Rose Parade, the central part of the Tournament of Roses new year festival in Pasadena is a prominent part of the new year's day celebrations in the United States. Where the east coast has the hugely popular Mummers Parade in Philadelphia, over here on the west the crowds head to the Pasadena streets for a festival of colour, costume and music leading up to the Rose Bowl college football game later in the day.

The local organisers rather grandly brand the Tournament of Roses events America's New Year Celebration and in terms of scale it certainly lives up to the billing, with crowds of hundreds of thousands lining the parade ' to watch in person, and many more millions watching via the live TV coverage and online streaming that has become a key feature of the event. See further down the page for details on how you can watch the parade either on your TV or via the internet.
The Rose Bowl college football game also forms part of the Tournament or Roses - see how to watch that on TV and online here: Rose Bowl live coverage
Parade Schedule
Please note that the 2017 Rose Parade took place on Monday 2 January, not new year's day as usual. This will be restored to the traditional 1st January date for the 2018 event.
The parade predominantly follows the town's main street of Colorado Boulevard, where the main grandstands are located.
The formation area for participants is in front of Tournament House, and then the start point is at the corner of Green Street and Orange Grove Boulevard.
The parade then moves north on Orange Grove before turning onto Colorado Boulevard for the main viewing, then onto Sierra Madre Boulevard before the parade ends at Villa Street.
TV & Live Streaming
For anyone who can't make it to the parade, or who just has an interest in seeing a bit of life and colour at a traditionally drab time of year, local TV station KTLA5 will be streaming the parade live online.
You can watch this as a live streaming online webcast here:
The Rose parade is also broadcast on TV channels around the world, see the full list of official broadcast partners here.
Hotels and Accommodation
If you're in Pasadena over the New Year period then the hotels and guest houses do tend to get busy, especially with people having arrived for new year eve parties the night before. If you are looking for somewhere to stay to attend any of the Tournament of Roses events we advise getting your reservatioon made as early as possible.
You can check out availability and make reservations for local hotels here.
Reviews & Sharing
Page content by Martin Kerrigan. If you have found the content on this page useful then please feel free to share it with your friends and family, or if you have any information or updates that might be useful for us to add to the page then please contact us