Rose Bowl 201
7
Live Stream, TV Coverage, Tickets, Start Time, Lineup
Rose Bowl, Pasadena, CA,
Monday 2

January,

1.30

pm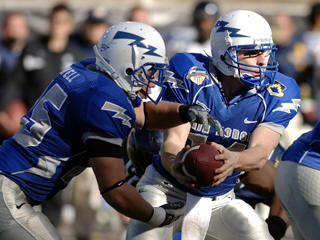 The Rose Bowl Game is a key part of the college football holiday tradition in the United States, where large scale games take place across the country, including such well known and popular games as the Cotton Bowl in Texas, Peach Bowl in Georgia and Sugar Bowl in New Orleans, all leading up to the College Football National Championship in mid January, an event which is effectively the Super Bowl of the college football calendar.

The Rose Bowl takes place at the stadium of the same name in Pasadena, California, and is preceded each new year's day by the Tournament of Roses and Rose Parade events, which are attended by crowds of many thousand who then either head to the stadium for the game or to the local bars and homes to watch live on the TV - watching college football with family and friends either live or on the television is very much a part of the modern American holiday tradition.
The Rose Bowl game is part of the famous Tournament of Roses event that also includes the Pasadena Rose parade - see how to watch that on TV and online here: Rose Parade live coverage
Event Details
The 2017 Rose Bowl Game has a new date and start time, taking place on Monday 2 January, with kick off at 1.30pm.
This is a change from the previous traditionla new year's day date.
TV & Live Streaming
The US broadcast rights for the Rose Bowl have now been secured by ESPN. To watch online this does require a payable subscription but there is the convenience of a 24 hour pass if you just wish to pay for one game rather than an ongoing monthly subscription. If you're a regular football watcher though the annual fee represents a decent overall saving:
Hotels and Accommodation
If you're planning on some time in Pasadena over the holiday period then you will need to be aware that it is a very popular time of year, especially with the Tournament of Roses events and Rose Parade also taking place. It therefore makes sense to make your reservations well in advance.
If you are looking for somewhere to stay to attend the Rose Bowl then you can check out availability and make online reservations for local hotels here.
Reviews & Sharing
Page content by Martin Kerrigan. If you have found the content on this page useful then please feel free to share it with your friends and family, or if you have any information or updates that might be useful for us to add to the page then please contact us